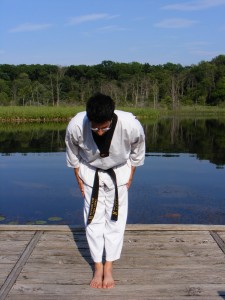 Dr. Yoendry Torres, a licensed clinical psychologist and 4th dan black belt in Taekwondo. He developed this merging of two arts, martial arts and psychotherapy, and has been the lead instructor for Taekwondo Wellness Programs since 2010. Dr. Torres co-founded Intuition Wellness Center, PLLC in Tucson, AZ in 2013 where he also provides individual and family counseling services.
Dr. Torres earned a doctoral degree in clinical psychology (Psy.D.) with a specialization in family therapy in 2009. Dr. Torres earned a Bachelor's of Arts Degree in Psychology with Magna Cum Laude from Florida International University in 2003 and an Associate in Arts Degree with Highest Honors with Distinction from Miami-Dade Community College in 2001.
Dr. Torres, currently a 4th dan, continues his Taekwondo training with Grandmaster Dong Hoon Kim at Tucson Tae Kwon Do Chung Do Kwan. Dr. Torres also holds his 3rd Dan through Kikkiwon, World Taekwondo Headquarters.