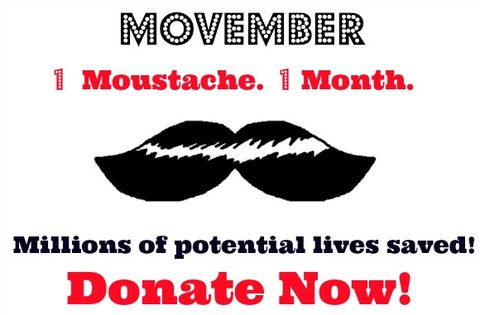 Movember is finally here… Men get your mustaches ready, set, grow!
For those of you who haven't heard about the "Mo" movement, I recommend you start by watching this TED talk by the founder of Movember.
Back in June 2015, I wrote a blog post about Men, Fathers & Mental Health for Men's Health month where I highlighted the suicide and depression rates for men in the United States in addition to reviewing the signs of depression and offering some resources for men. As a psychologist, I work with many brave men who courageously confront their mental health. As a father of two boys, I want them to know that it is OK to talk about feelings and it is OK to ask for help.
Globally, the rate of suicide is alarmingly high, particularly in men. Too many men are 'toughing it out', keeping their feelings to themselves and struggling in silence. The Movember Foundation is aiming to reduce the rate of male suicide by 25% by 2030, and I want to help them get there. Help me stop men dying too young.
So this year, I want to do something a bit different and offer any father who donates money to Movember a free month membership of Taekwondo Wellness or give the same deal to any father who enrolls their child into Taekwondo Wellness in November (these membership proceeds will be donated to Movember).
DONATE TO MOVEMBER

Liked what you read? Ready to join me in the Taekwondo Wellness Program at Intuition Wellness Center?
At Intuition Wellness Center we specialize in integrated behavioral health services and wellness programs for children, young adults and families and supporting other like-minded professionals in doing good work. Call 520-333-3320 for a free phone consultation and to get more information on any one of the many services and programs we offer.
Written by: Yoendry Torres, Psy.D.
Photos by: Movember Foundation